ABILITY News – October 2017
A Ray of Sunshine: Meet Darious | Ask the Expert: ONE Chance to Make a First Impression
A New Year for the Junior Board | In Case You Missed It
ABILITY News – October 2017
At United Ability, our mission is to provide innovative services connecting people with disabilities to their communities and empowering individuals to live full and meaningful lives. Our Employment Services program is one shining example of how we strive to "live our mission."  Since October is National Disability Employment Awareness Month, this newsletter issue focuses on employment and opportunity.  
A Ray of Sunshine: Meet Darious
"I ride ClasTran. I work every day. I bought new shoes." These statements were recently shared by Darious, a kind gentle soul who waited years for an opportunity to work.
Click here for his must-read story.
Ask the Expert: ONE Chance to Make a First Impression
Every year our staff works with more than 250 individuals, helping each on their journey toward employment. While the journey from searching for a job to being hired isn't easy, our tips for making a good first impression can help.
By Stacey Miller, Manager of Employment Services
NEXT WEEK: The inaugural Governor's Disability Job Fair is taking place on October 30 in Birmingham. Open to the public, 85 employers will attend with more than 3,100 positions available. Employers and job-seekers can learn more or register by clicking here.
A New Year for the Junior Board
The United Ability Junior Board recently welcomed 13 new members. These young professionals and community volunteers not only help spread awareness of United Ability's programs but also help raise critical funds by hosting two annual events: a golf tournament and Vino and Van Gogh, our wine and art extravaganza.
For a complete list of this year's members and officers, visit our website.
In Case You Missed It…
 Watch Opal take her FIRST STEPS below. "I have been dreaming about the moment she walks for the past 2 years," her mom shares, "and to watch it happen… was just indescribable. It was like watching a miracle happen."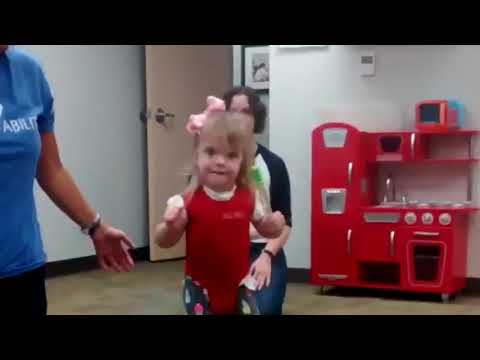 Follow us on Social Media to see daily updates!